Team Chair, Mr Ron Gerhard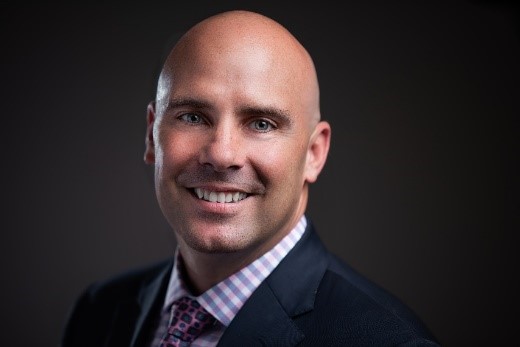 Ron has served in the California Community College system for over 22 years, currently as Chancellor for the Chabot-Las Positas Community College District since January 2019. Prior to joining the Chabot-Las Positas family, Ron served City College of San Francisco (CCSF) for approximately three years as the Vice Chancellor for Finance & Administration. Prior to CCSF, he served as the Vice Chancellor for Finance and Administration for the Peralta Community College District for three and one-half years, as the Chief Business Officer for Compton Community College District for approximately two years, and as the Business Manager for the San Bernardino Community College District for six years.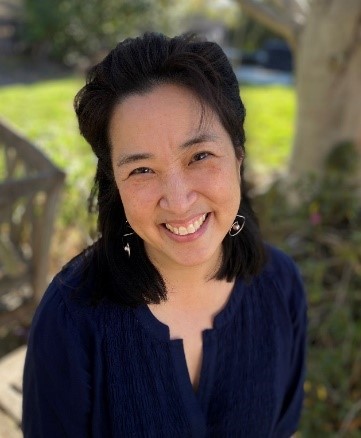 Team Assistant, Ms. Nan Ho
Nan Ho has served at Las Positas College for more than 26 years, including 21 years as full-time biology faculty. She is currently a Dean of Academic Services, responsible for the Science, Technology, Engineering, and Mathematics (STEM) division, which includes CTE programs in Horticulture, Viticulture, Computer Technology, and Engineering Technology. She has been one of the lead administrators in Guided Pathways work since its start at LPC and is a member of the LPC team for the CA Guided Pathways Demonstration Project. She serves on the LPC Viticulture & Enology Foundation. Nan is the President of the Administration Association of the Chabot-Las Positas Community College District (CLPCCD). Past roles include department coordinator, advisor for the Beta Beta Beta Honor Society, and Grievance Officer for the Faculty Association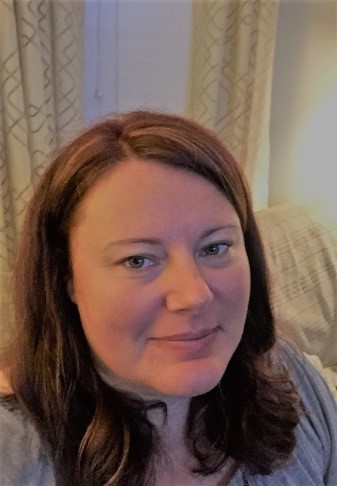 Dr. Lee Ballestero
Lee Ballestero teaches Political Science at Moorpark College where she has been a full-time faculty member for the past 15 years. She teaches courses in American Government and State & Local Politics. In addition to membership on a variety of governance committees including Student Learning Outcomes, Fiscal, Curriculum, Guided Pathways and Professional Development, she also co-chaired the Education Committee on Accreditation and Planning for many years. As part of her responsibilities on this committee, she was the initial writer of Moorpark's 2016 Self Study and worked extensively on the college's program planning process. She was chair of Social Sciences for 6 years and served as the Honors Program Coordinator. Lee has also been the advisor for the campus's chapter of Phi Theta Kappa and currently advises the college's Mock Trial Team. She received her Ph.D. from UC Irvine, M.A. from UC Riverside, B.A. from CSU San Marcos and A.A. from MiraCosta College.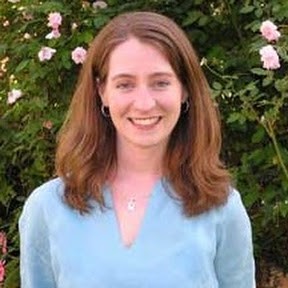 Dr. Treisa Cassens
Dr. Treisa Cassens is currently the dean of library, learning resource centers, and distance education at Cypress College. She is responsible for coordinating and directing the operations of the library, LRC (student computer lab, one-on-one tutoring, Math Learning Center, English Success Center, and supplemental instruction), instructional support programs (including online tutoring) and distance education (curriculum support, instructional training, professional development, canvas integrations and help desk support). Additional duties include coordinator for student services SLOs assessment and development. Before coming to Cypress College, she was a faculty librarian at Golden West College for over a decade. At GWC she was very involved in Academic Senate, curriculum committee (chair for one year), chair of the library department, library director and one of a team of SLO coordinators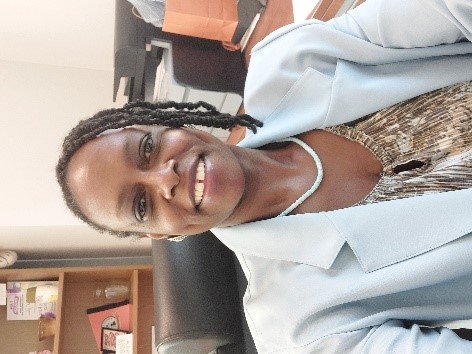 Dr. FeRita Carter
Dr. FeRita Carter is a native of Montgomery, Alabama. She earned a bachelor's degree in Industrial and Systems Engineering and a Certificate in Health Systems from Georgia Institute of Technology. She also earned a Master's Degree in Public Administration from Auburn University at Montgomery and a Ph.D. in Public Policy and Administration from Mississippi State University. Dr. Carter assumed the position of Vice President, Student Services at Riverside City College on July 11, 2016. Prior to joining the Riverside City College family, she served as a full-time Political Science faculty member and the Dean of the School of Business and Technology at Saint Augustine's University in Raleigh, North Carolina. Before moving to North Carolina, Dr. Carter served as the Vice President for Student Affairs at Voorhees College and an adjunct faculty member at Voorhees College, Argosy University – Atlanta, and Argosy University Online Program. During her tenure at Voorhees College she also served in the capacities of the Vice President for Institutional Advancement, the Director of Title III programs and coordinated the pre-award activities in the Sponsored Programs Office. Her previous senior-level administrative work experiences include: Vice President for Student Affairs at Mississippi Valley State University; and Special Assistant to the President/Director of Title III Programs at Mississippi Valley State University.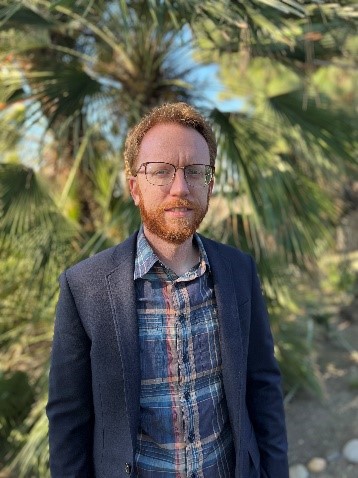 Mr. Kyle Crider
Kyle Crider is the Director of Accreditation, Research, Institutional Effectiveness, and Planning for West Hills Community College District. Prior to moving into this administrative role in 2017, he served as a classified professional for over ten years. In his current role, Kyle supports institutional research functions at both the college and district levels, with work on student equity and program review, enrollment management, and institutional planning. He serves as the co-chair for the Central Valley Regional Research Group, bringing together community college researchers from throughout the Central San Joaquin Valley. Kyle holds a Bachelor of Arts degree in Art History from UC Santa Barbara, a Graduate Certificate in Institutional Research from Florida State University, and a Master of Education degree in Evaluation and Measurement from Kent State University.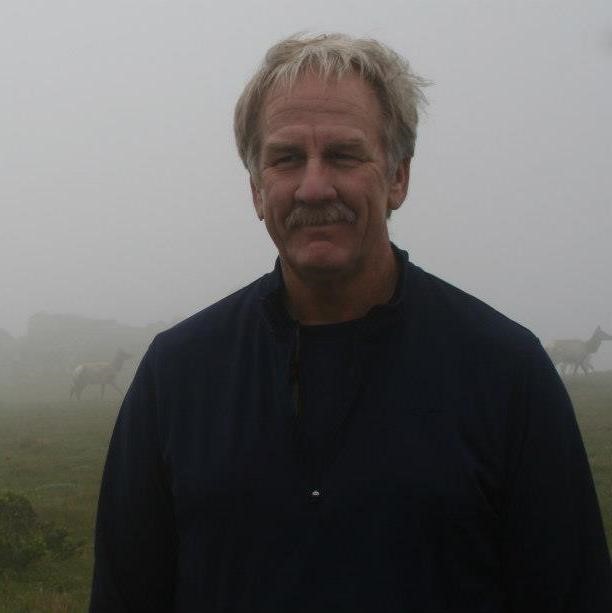 Mr. David Hurst
I'm David Hurst, in my 16th year as an English Professor at College of the Sequoias in Visalia. On my campus, I have served on many committees, from program review to accreditation, acted as a senator for my division and served twice as division chair. I have taken an active role on governance committees and in strategic planning processes. I recently served as the faculty union president for four years. In my private life, my wife and I hike and enjoy the outdoors, we have 5 dogs, 2 cats, and some children scattered about.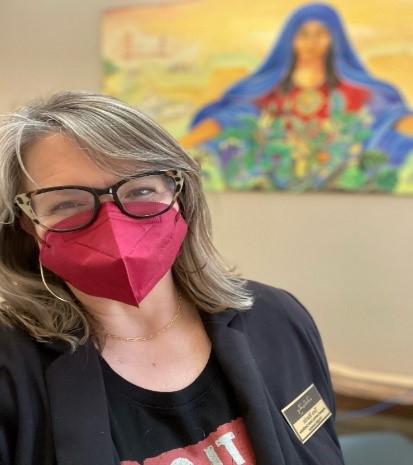 Dr. Tera Martin
Dr. Tera Martin serves as the faculty coordinator of the Integrated Learning Center at Cabrillo College's Watsonville Center, as well as fulltime faculty in English. She is an active member of Cabrillo's Hispanic Serving Institution Task Force, Faculty Senate, Food Resource Workgroup, and the Chicano/Latino Affairs Council. She was a member of numerous Guided Pathways implementation groups.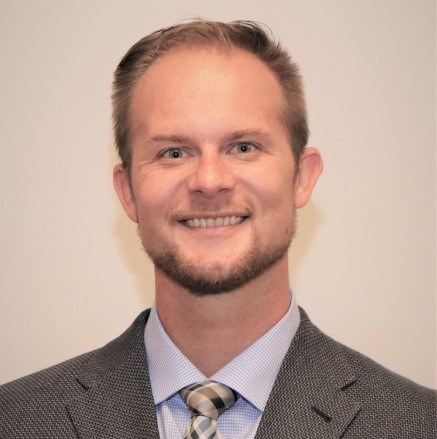 Mr. Jonah R. Nicholas
Jonah R. Nicholas has spent the last 17 years working in community colleges, including the last 12 years within the state of California. He is currently the Vice Chancellor, Business Services at Chabot-Las Positas Community College District and previously was the Chief Financial Officer at Contra Costa Community College District.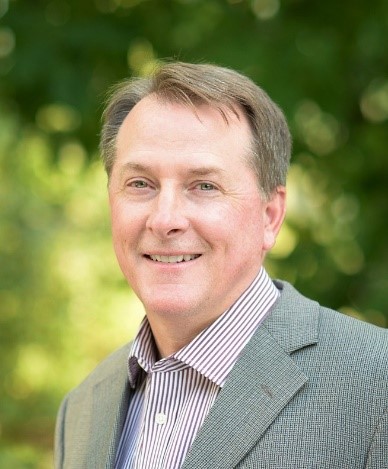 Mr. Dale A. van Dam
Mr. Dale van Dam has been the VPI at Reedley College since 2017. Prior to that he served as Site Dean and Dean of Instruction at Folsom Lake College (2006 – 2017) and was responsible for both Instruction and Student Services at both the El Dorado and Rancho Cordova Centers. He taught Geology, Geography and Earth Science at American River College in Sacramento from 1997 until 2006 while serving in various departmental administrative roles and has been an adjunct professor at Sierra College, Yuba College and Cal State, Sacramento
Santa Rosa Junior College
Peer Review Visit Team Roster

February 28-March 3, 2022
 
Name
Title
College
 
Mr. Ronald Gerhard, Chair
Chancellor
Chabot-Las Positas Community College District
 
Ms. Nan Ho, Assistant
Dean of Academic Services
Las Positas College
 
Dr. Lee Ballestero
Faculty, Political Science
Moorpark College
 
Dr. Treisa Cassens
Dean, Library, Learning Resources Center and Distance Education
Cypress College
 
Dr. Tera Martin
Director, Integrated Learning Center & English Instructor
Cabrillo College
 
Mr. Dale van Dam
Vice President of Instruction & ALO
Reedley College
 
Dr. FeRita Carter
Vice President Student Services
Riverside City College
 
Mr. Kyle Crider
Director of Accreditation, Research, Institutional Effectiveness, Planning
West Hills Community College District
 
Mr. Jonah Nicholas
Vice Chancellor of Business Services
Chabot-Las Positas Community College District
 
Dr. Kevin Bontenbal
Vice President, ACCJC Liaison
ACCJC