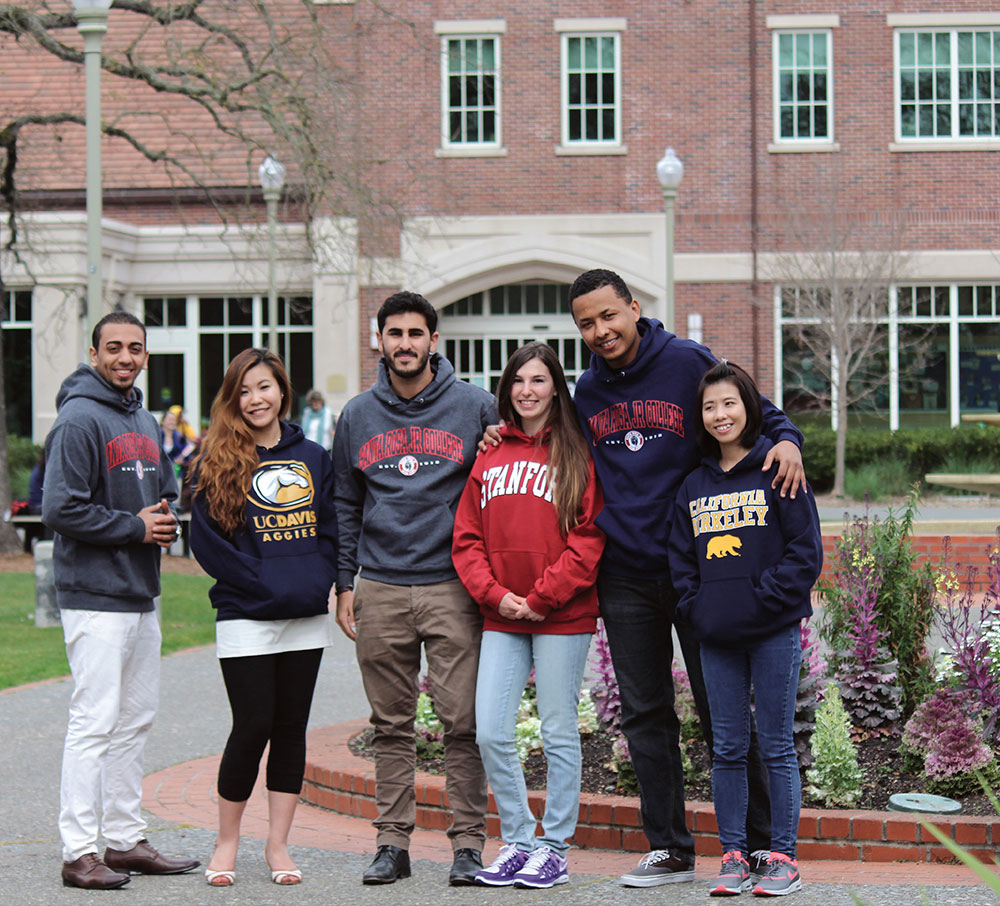 ACCJC Notice of Reaffirmation of Accreditation
In June 2015, SRJC received a letter from the Accrediting Commission for Community and Junior Colleges reaffirming SRJC's accreditation based on a comprehensive evaluation. Reaffirmation is granted when an institutional substantially meets or exceeds the Eligibility Requirements, Accreditation Standards, and Commission policies. The college is requested to provide a follow-up report in March 2016.
ACCJC Visiting Team External Evaluation Report
In March 2015, a trained team of fellow community college educators representing ACCJC visited SRJC for four days. Based on the Institutional Evaluation report, interviews with SRJC employees and students, observations of SRJC campuses and centers, and their collective research and discussion, the team wrote an evaluation report on behalf of ACCJC.
The Accrediting Commission for Community and Junior Colleges of the Western Association of Schools and Colleges (ACCJC/WASC) has reaffirmed Santa Rosa Junior College's accreditation, SRJC officials announced today. This is the highest grading level possible. Throughout the College's history, it has received full accreditation each time.
ACCJC/WASC is an institutional accrediting body recognized by the Council for Higher Education Accreditation and the U.S. Department of Education.
In March, 2015, as part of the seven-year cycle of accreditation reaffirmation process, SRJC was visited by an accreditation team that did an in-depth study of the College's programs, systems and ongoing process of self- evaluation and institutional improvement. As part of the process, SRJC staff presented the accreditation team with a comprehensive, 400-plus-page written Self Evaluation Report.
Superintendent/President Dr. Frank Chong said, "I am very pleased to announce that Santa Rosa Junior College has received the maximum accreditation from the ACCJC. We are very proud of our many accomplishments as noted in the report, and we look forward to continuing to improve based on the recommendations. This accreditation validates the exceptional work of our entire institution, Board of Trustees, faculty, staff and students, and we are very pleased."
Of the nine community colleges being evaluated for accreditation this past spring, SRJC was one of three that received full accreditation.
SRJC has until March 15, 2016 to fully meet the Commission's standards in three recommended areas of improvement: student support services regardless of location or means of delivery, faculty effectiveness in producing student learning outcomes, and developing and implementing a plan for ongoing financial stability and a contingency plan for financial emergencies. The College will submit a Follow-Up Report in March, 2016. The College remains fully accredited. 
In an External Evaluation Report, Santa Rosa Junior College was commended for:
unique and innovative programs
successful efforts to create, implement, and maintain the SRJC Sustainability Initiative.
numerous multicultural activities
modernizing its physical plant while preserving its identity.
For more information and updates about Santa Rosa Junior College's accreditation process visit http://accreditation.santarosa.edu.
Several SRJC programs have also been reaffirmed for accreditation or received recertification in recent months. The Health Sciences department received accreditation in 2014-15 for its Radiologic Technology program, reaffirming it for the maximum of eight years. Other SRJC programs that are approved and accredited annually by the state include:  Certified Nursing Assistant, Home Healthcare Aide, and Phlebotomy (mini-accreditation). The Public Safety Training Center also had the following accreditations take place in 2014-15:  Fire Technology, Paramedic Academy, Intensive/Modular Police Academies and the Ranger (National Park Service) Academy.